Call Now
Email Now
MR. K's Carpet Service is always ready to respond to the unexpected emergencys in life. Whether it be a flood from a broken hot water heater or an accident like the one below, when one of our customers dropped four bottles of nail polish.
| | | | |
| --- | --- | --- | --- |
| | | | |
| | Before | After | |
We're Flood Damage Specialists
Mr. K's Carpet Service is trained to IICRC standards and is equipped to handle all your flood damage emergencies from a flood that originates on upper floors and creates damage from top to bottom of the dwelling, to the minor basement flood caused by a washing machine hose.
We have everything needed to return your dwelling to pre-flood conditions, from wall drying equipment to desiccant dehumidifiers used in restorative drying of structural materials and hardwood floors.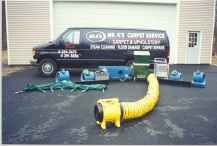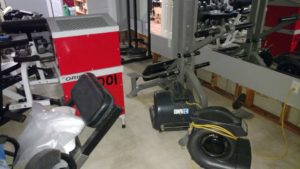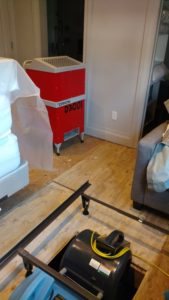 Our technicians will do a thorough inspection of all textiles, structural material, and wall and ceiling cavities using a combination of infrared cameras, probing and non-probing moisture meters to insure proper drying in an expedient manner. After the inspection, the proper restoration procedures will be taken and in most cases the dwelling restorative drying will be completed within 3 to 5 days.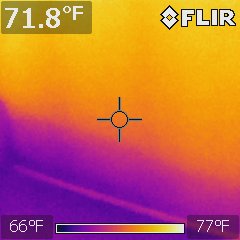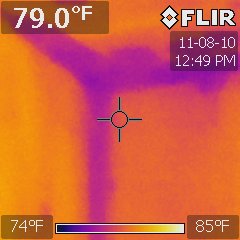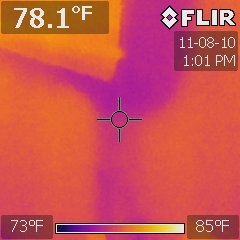 If in winter months you have found ceiling moisture spots or leaking of water through ceilings or down walls, you may be experiencing ice damming in or above your gutters and soffits on the edge of your roof. Mr. K's Carpet Service has a system to completely eliminate this buildup and get the roof back to a fresh start. For more information on this service see Emergency Roof Ice & Snow Removal
If you have had a minor flood and are attempting to dry out your premises personally, click HERE for tips that may help. Many times we find that bad advice has brought the drying cycle to a halt in even a very small flood.